Autumn, Halloween, Harvest and Thanksgiving are all times when pumpkin crafts are ones that we tend to make with our kids and now it's even easier to prepare an activity with this free pumpkin template.
Pumpkins are great for crafting with kids, you can use them for seasonal activities and they can be a great way to teach about colour mixing too.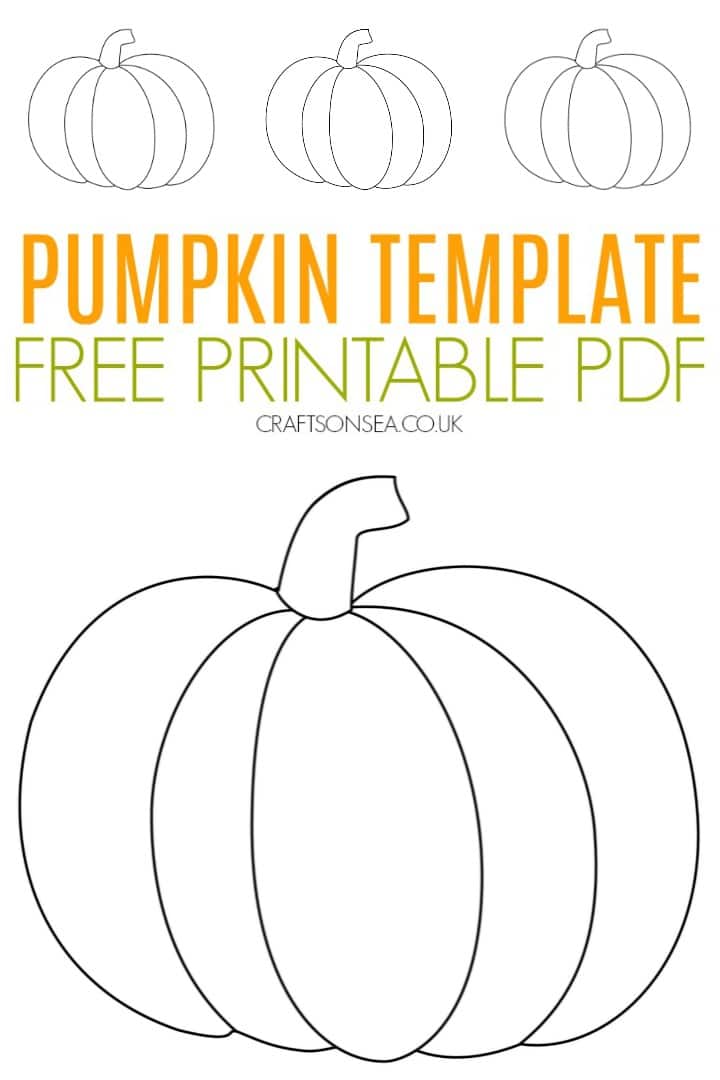 RELATED ACTIVITIES: Free Templates for Kids Crafts
As with all of our free templates I'm sharing a few ideas of how you can use this template with your child, although I'm sure that once you get started you'll come up with loads more ideas yourself.
Pumpkin Template Craft Ideas
Mosaic: Make a mosaic using orange and green paper or card. You could cut the paper into shapes or tear it instead.
Button Pumpkins: Use it to make our button pumpkins. I did this with my daughter when she was a toddler but older kids will be able to fill the template more. It's a good one for fine motor skills too.
Foil Painting: I used this template with our foil painted pumpkin craft. Try using red and yellow to see if you can make orange.
Colouring: If you just want to colour in this pumpkin then that's great too, this would make a great pumpkin colouring page.You could draw or paint a face on it too to turn it into a Jack O'Lantern if you like.
Pumpkin Suncatchers: You could use this template to make the outline for our pumpkin suncatchers, I've shared a little video on this page to show you what they look like.
If you want to print this template but aren't near a printer right now then make sure you pin an image or bookmark this page so that you can return to it later. Make sure that you print from the PDF below though and not one of the images on this page as it won't look right!
Pumpkin Printable Terms of Use
This template is free for personal use or use in schools and preschools. You may not edit the PDF, upload it to your own site or sell it. You can print as many copies as you like.
Free Pumpkin Printable
Get your free pumpkin template here.
Autumn Crafts for Kids
Have you tried bleeding tissue paper? Find out how to do it with another of our free templates that's perfect for autumn crafts.
Practice some scissor skills with out autumn leaves suncatchers that are a great way to brighten up your kids windows even on the greyest of autumn days.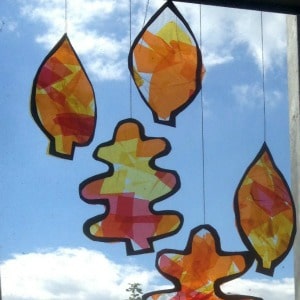 This mess free pumpkin craft has been really popular and it's a god way to practice mark making too.