Fall, Halloween, Harvest and Thanksgiving are all times when pumpkin crafts are ones that we tend to make with our kids and now it's even easier to prepare an activity with this free pumpkin craft template.
Pumpkin crafts are great for getting creative with kids, you can use them for seasonal activities and they can be a great way to teach about colour mixing too.
This pumpkin outline is free to download and I've shared lots of ideas below about how you can use it with your child.
RELATED ACTIVITIES: Free Templates for Kids Crafts
What You'll Find on This Page
Free Printable Pumpkin Template
One of my favorite things about pumpkin crafts is the way that they can be so easily adapted between making them for fall and harvest or if you want to use them as a Halloween craft – all you need to do is add or take away the jack o'lantern face on the activity!
In this post you'll find fun pumpkin crafts and activity ideas including lots that I've done with my own children, hopefully it should be enough to keep you busy throughout October!
More Free Printable Templates
We have loads of printables that you can download that are perfect for fall and Thanksgiving crafts as well as tons that are perfect for Halloween activities too.
You'll find them all listed in our free templates section but to get you started why not check these ones out:
Pumpkin Template Craft Ideas
Mosaic
Make a paper pumpkin craft using mosaic. You can use orange and green paper or cardstock and it's a great way to use up any scrap paper you have around your home or classroom too or look out for junk mail or old magazines that you can repurpose.
To make your mosaic you can use scissors to cut the paper into shapes or tear it instead before using a glue stick or school glue (PVA glue) to stick it onto your pumpkin shapes.
Button Pumpkins
Use it to make our button pumpkins. I did this with my daughter when she was a toddler but older kids will be able to fill the template more.
I'd recommend printing your template onto colored or white cardstock if you choose this activity due to the weight of the glue and buttons. This is a good one for fine motor skills too.
Foil Painting
I used this template with our foil painted pumpkin craft and I really like the materials with this one as you can make the foil into different sizes for the pumpkin body and stem or to make the right size for your child to comfortably hold. Try using red and yellow paints to see if you can make orange.
Coloring
If you just want to color in this pumpkin then that's great too, this printable makes a perfect pumpkin coloring page. All you need to do is print out the PDF and grab your favorite crayons, coloring pencils or markers and you're ready to get started. These pumpkin outlines would be really easy to turn into a Jack O'Lantern too, just design a face for it and draw it on using a black marker pen.
Pumpkin Suncatchers
These Halloween themed suncatchers might not look like an easy craft at first glance, but I made these with my son when he was a preschooler so I know that they're actually pretty simple! Using the cellophane is also a good way for kids to practice using scissors.
You could use this template to make the outline for our pumpkin suncatchers; click through for the full written instructions or you can also check out the little video I've shared on this page to show you the process and what they look like.
Playdough Mat
Use your template as a playdoh mat, all you need to to is once you have printed it laminate it and you can use playdough to design a face for it.
This would be a great way to use any of those dark, sludgy colors that kids create by mixing them all together!
If you want to print this template but aren't near a printer right now then make sure you pin an image or bookmark this page so that you can return to it later.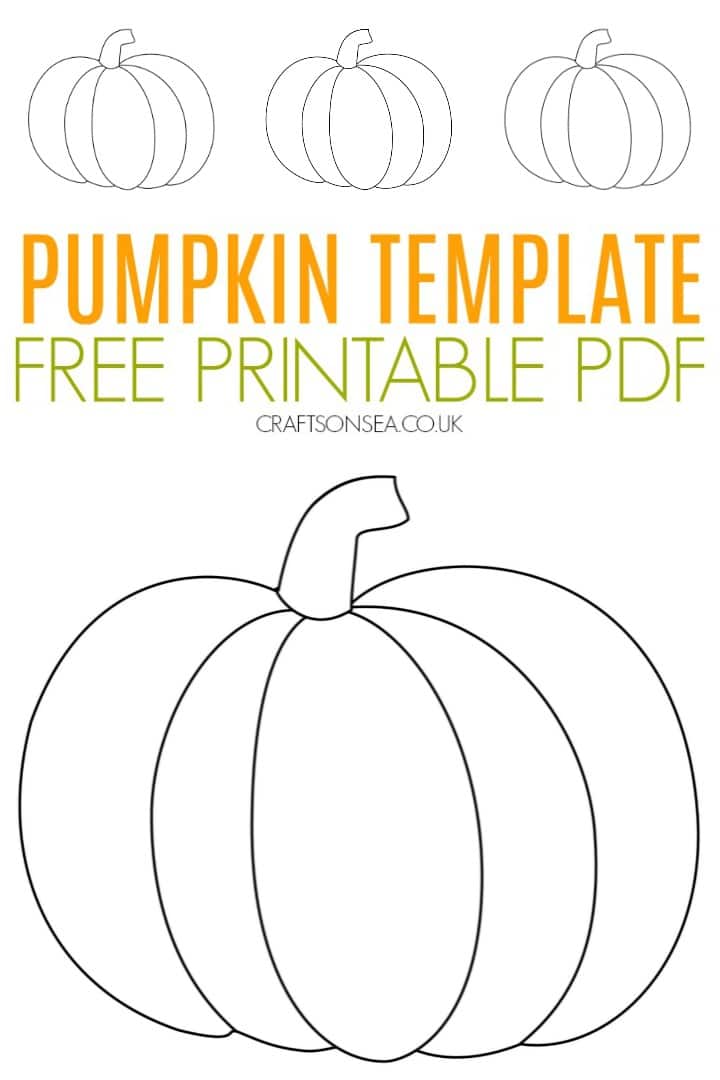 More Fall Crafts for Kids
We love sharing printable activities as they can make things so much easier to set up when you don't need to worry about your own drawing skills or if you're in a classroom or pre-k having to draw the same thing thirty times! This fall tree craft is made using bleeding tissue paper and it's great for using as a fall art project.
Practice some scissor skills with out autumn leaves suncatchers that are a great way to brighten up your kids windows even on the greyest of autumn days.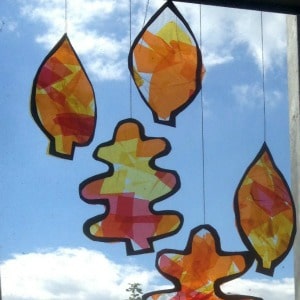 This mess free pumpkin craft has been really popular and it's a good way to practice mark making too.
How To Get Your Free Pumpkin Template PDF
To get your free pumpkin template just subscribe below in the box. We won't send you spam and you can unsubscribe at any time.
Once you've confirmed your email address your template will be delivered to your inbox as a free gift.
Please make sure to check ALL your email folders for the confirmation email and make sure you press the confirm subscription button.