Today I'm sharing some easy rain crafts for kids made using our free rain cloud template for kids as well as some other ideas for how you could use this template to make some fun rain crafts.
Weather crafts and activities are a favourite all year round with kids, after all weather is one thing that's constant every season!
We've shared a lot of weather crafts over the years and I'll be sharing some of our favourites with you as well as some rain themed books for kids that we think look fantastic.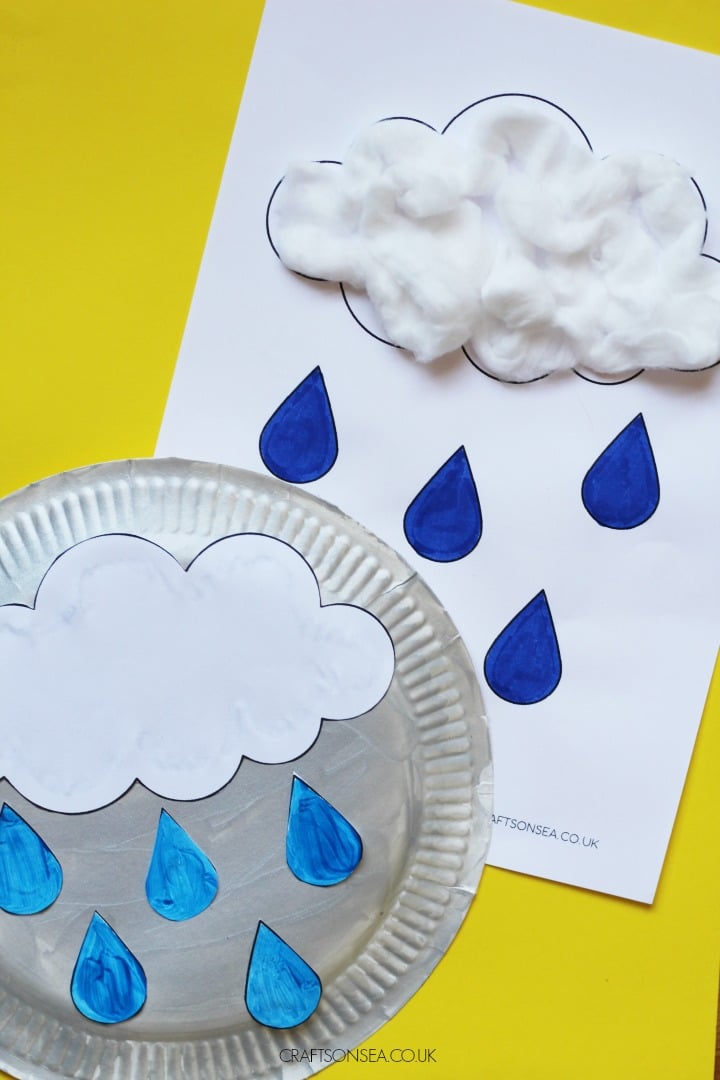 …