Isn't this Mothers Day coloring page so pretty? It's a great way to keep kids busy and you could attach it to the front of a card if you wanted too.
Today I'm sharing this free colouring page with you as well as some more Mothers Day activities that have been really popular plus some more free coloring pages for kids and adults.
Mothers Day Colouring Page
This printable is a great way to give a gift to mom without spending loads of money. All you need to do is color it and you could even pop it in a frame! You could also use it to make a simple Mother's Day card, just stick it on the front of some cardstock folded in half.
Mothers Day has actually passed here in the UK for this year but I know that it's coming up soon in the US our Mothers Day activities are still super popular so I thought it would be nice  to add something extra for people who haven't celebrated yet.
The colouring page is an 8.5  x 11 PDF and will print out beautifully on standard US letter sized paper. To print on other sizes of paper, just choose "scale to fit media" or similar option in your print settings.
Want to see what this colouring page looks like all colored in? I've made a little video of it which you can watch  don't worry the colouring is speeded up so you don't have to watch it in real time!
Want to make sure you don't forget about this cool coloring page? I often check out stuff on Pinterest on my phone and then remember I need my laptop to print stuff out if you're the same make sure you bookmark this page or pin the image below so that you don't forget about it.
How To Use Your Coloring Page:
Once you've printed it just grab your marker pens, crayons or paint, choose your favorite colors and go for it! Even the youngest of kids can color (ok, possibly scribble) on this page.
This coloring page is fine to print out on normal printer paper but if you are going to be using paints then I recommend printing onto cardstock as it's that bit more sturdy.
No matter what the age of your child it will make a lovely keepsake so make sure you add the year on to it somewhere! Once it's finished you can pop it on the front of a card, put it into a frame to display or just hand it over as my kids do.
More Mothers Day Activities for Kids
This free printable Mothers Day card is perfect for kids to color and make and has a cute 3D design.
We've shared loads of Mothers Day activities but the most popular have to be these two round ups as there's just so many great ideas in them! First up is these Mothers Day activities for toddlers with over 35 fun ideas.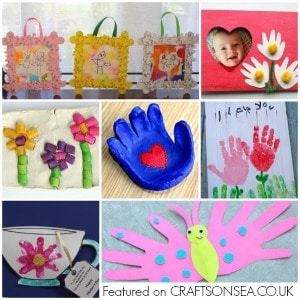 Then we have this round up of Mothers Day activities for preschoolers over 25 ideas with lots of different inspiration and loads of gorgeous keepsakes!
Coloring Page Terms Of Use:
This PDF coloring page is free for personal use and school / preschool use only. It is free and you may print and many copies as you like.
You may not sell this colouring page or edit the PDF file. If you wish to link to this coloring page please link to this page and not the file itself.
How to Get Your Mothers Day Coloring Page: