These free Easter activity sheets for kids are the perfect way to keep your child entertained this Easter, they're easy to prepare and lots of fun, my kids have already tested them out and especially loved the cute coloring sheets.
There's 10 pages that are all free to print so you can grab all of them or just pick a few which you think your child will like the most.
RELATED POSTS Free Printables for Kids
Easter Activity Sheets
Easter is a great time of year, there's always lots going on with bunnies, eggs and egg hunts. It's one of my kids favourite times of the year and one that we all enjoy celebrating.
Whether you're looking for some themed activities to get your kids interested in the Easter celebrations  or just want some fun ides to keep your kids occupied these printable Easter worksheets are perfect as there's so many pages to choose from.
With eight coloring pages these Easter activity sheets are great too if you need an activity that's quick to set up for your kids while you get on with something else or you could even use them as basic templates for crafts that your kids can decorate. Just grab your crayons markers and pencils or get creative with the scissors and glue too.
The pack contains a couple of puzzles as well so if you need a fun game to help make learning fun then these are the ones for you.
Easter Activity Pack Contents
Inside the PDF for this Easter activity pack you'll find ten pages. You can print all of them out of just choose the ones that you like the most.
Easter word search
Easter word scramble
Easter basket coloring page
Easter egg coloring page
Easter bunny with glasses coloring page
Cute bunny with an egg coloring page
Bunny coloring page with an egg and carrot
Bunny with Easter basket coloring page
Happy Easter coloring page
Easter sweets coloring sheet
More Easter Activities for Kids
We love sharing fun ideas for ways that you can connect with your child and as there's more to Easter activities than just an Easter egg hunt you might like to try out some of these easy Easter crafts together too!
Make this super simple paint splat Easter lamb or sheep craft.
We love this cute paper plate rabbit twirler that your kids can make 'bounce' once they've made it!
This easy Easter chick craft is really popular and it's big painting material means that it can be a good one for younger kids to make too I made this with my daughter when she was a preschooler.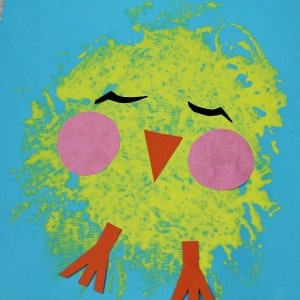 How to Get Your Free Printable Easter Activity Pack
To get your Easter activity pack just subscribe below in the box. We won't send you spam and you can unsubscribe at any time.
Once you've confirmed your email address your printables will be delivered to your inbox as a free gift.
Please make sure to check ALL your email folders for the confirmation email and make sure you press the confirm subscription button.