Of course I needed all these things! Cups with too many plates, vintage maps, pretty ribbons. The Husband is vaguely mortified at the feathers but I have a plan in mind….
I am back in the swing of shopping local and charity shopping, the staff in my local haunts know me and my kids. I'm hoping this is a good thing?!
Didn't buy the unicorn. Still regretting it. There is a taxidermy shop opened down the road in Leigh on Sea with an actual real zebra in it. I am beyond desperate to go but how does one explain taxidermy to a three year old? It's either going to open the conversation about things dying (which is fine, but will he then think that people end up stuffed too?) or that zebra's going to get pushed over. Or he'll try to ride it.  I want the zebra as a hat stand in my front room but I've been barred from buying it. Life can be so cruel…
Fan of slightly barmy charity shopping? Slightly bag ladyish in local shops? Let me know what you've bought recently below, then I can tell my husband and make him think I'm slightly less insane. Or even better I'd love to hear your hints on how to sneak a zebra into the house without anyone complaining, blog review job??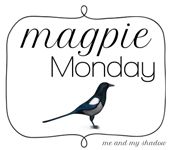 MY LATEST VIDEOS